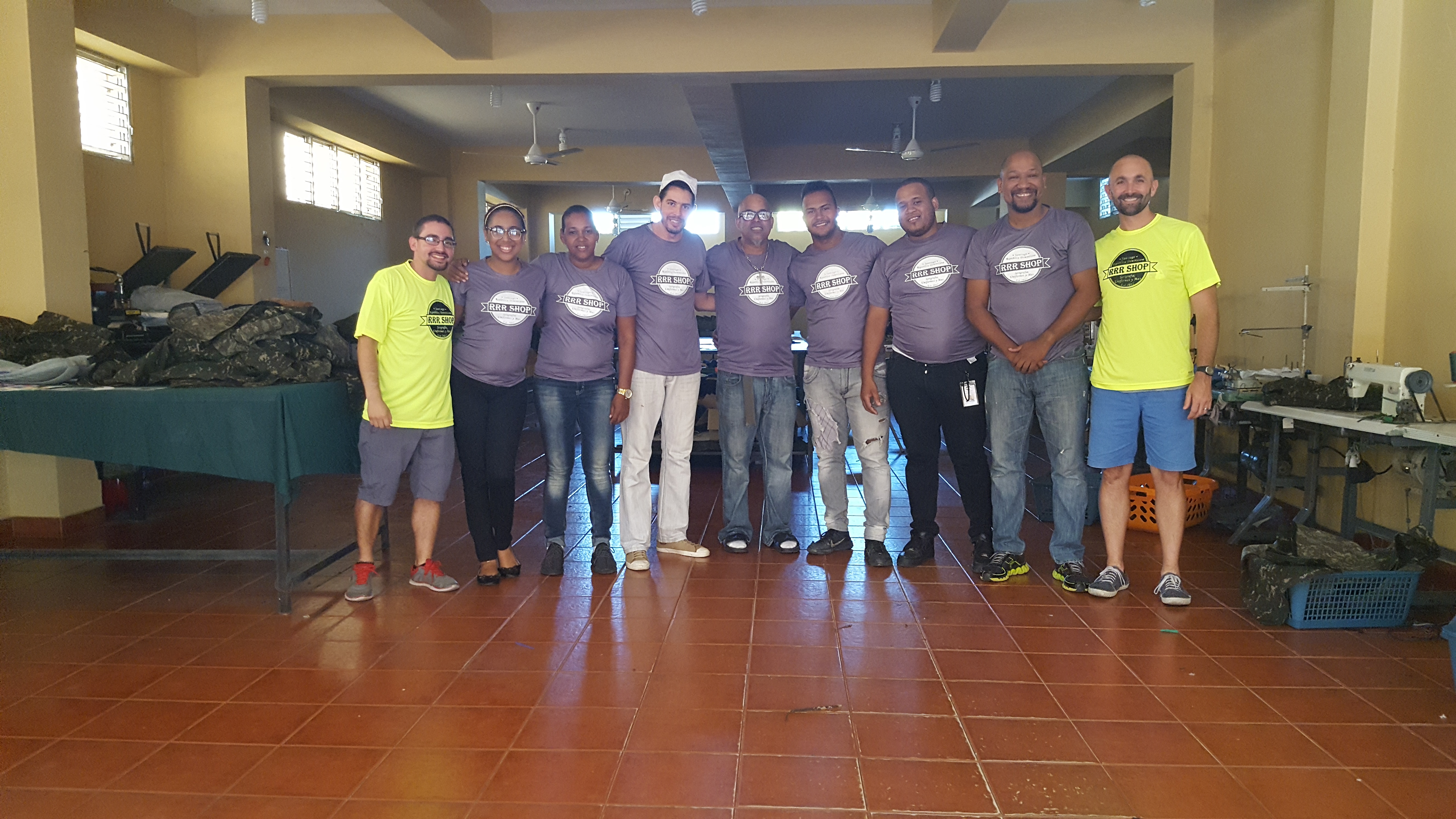 Launching the RRR Shop
This May we launched our first full scale Kingdom Business in Santiago. After much prayer, many meetings, and tons of miles driven around the city, we launched the RRR Shop. RRR standing for REDEEM, RENEW, RESTORE. It is a full scale screen printing and sewing shop. We have the ability to make t-shirts, sports uniforms, vinyl decals, and every kind of screen printing imaginable.
We started with 7 amazing full time Dominican employees and are aimed at growing that in the years to come. We have 3 expert sewers, 1 screen printer, 1 graphic designer, 1 quality controller, and a secretary/accountant. We are taking the next 90 days to get in our groove and figure out the full capacity of our employees and the business. We have already seen a hand full of local clients extremely pleased with some products made by the shop. We are extremely excited for the future of this business and how it will impact the neighborhood we are located in and the employees we have. Please be in prayer for our employees, their families and the business.
Here are some pictures from our set up and the launch: