-
Luis Jiménez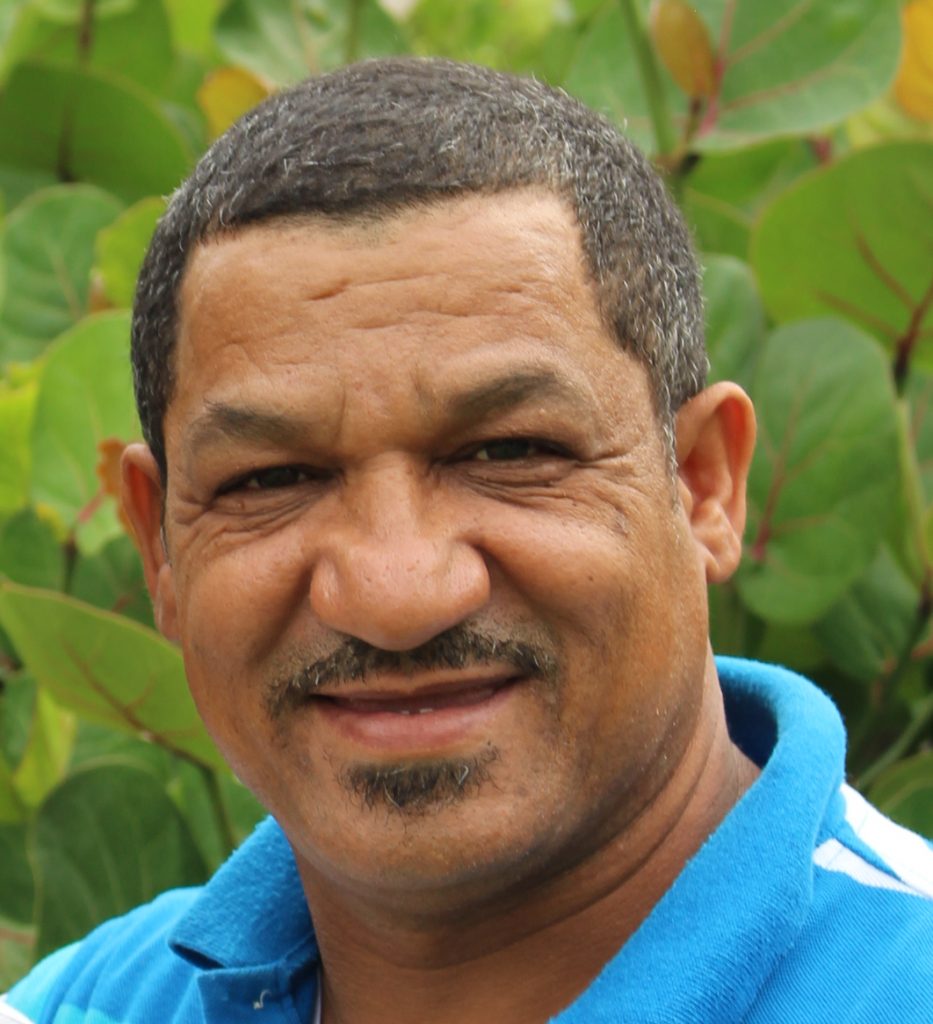 Name: Luis Jiménez
Ministry Focus: Construction
Location: Hoya del Caimito, Santiago, D.R.
Family:
Spouse:  Yajaira
Children:  Yesika, Hanani, Nehemías
Favorite Verse: Philippians 1:21
Luis' Story:
As a young teenager living in Hoya del Caimito, Luis surrounded himself with lots of people. He regularly found his popularity and self-worth in street fighting and was often "hired" by others to fight. Although he had his friends, he distanced himself from his family. He didn't want to get them involved in the dangerous life he was living, yet he felt alone. At age 16, Gabriel (GO's Caribbean president at the time) shared Christ with Luis and he accepted Jesus, but he continued to choose a violent lifestyle. Soon, fighting satisfied him less and less and, as He continued to ignore God, Luis turned to drugs.
At around age 25, Luis hit rock bottom when he was convicted of a violent crime and sent to jail. Years later, after he was released, Luis tried to pick up where he left off, but God had other plans. He "mysteriously" protected him by keeping his friends away. Luis felt lonelier than ever, yet it was in this solitude that God got his attention. Having nothing better to do in the evenings after work, Luis began to read the New Testament given to him in jail by a chaplain. God's word started to make sense and, to everyone's surprise–Luis decided he needed to go to church. Determined to prove wrong the people who thought he'd never last, he came every Sunday.
A few years later, Luis became involved in GO's construction ministry. He feels that the opportunity God has given him through GO has helped to make him a better man and Christian. For the past several years, Luis has been serving God as a faithful worker and leader in GO's construction team. He brings dedication and expertise to the variety of projects GO is involved in and regularly works with visiting teams as they participate in building projects in Hoya del Caimito and other nearby areas.
One vision he has for his ministry is to help the other construction workers become leaders. Through conversations, bible studies, etc. he strives to help them grow and discover their full potential. Also, because of his past and what God has done for him, Luis seeks out others trapped in the world of fighting and drugs and introduces them to Jesus.
Luis is married to Yajaira and they have three children, Yesika, Nehemia, and Hanani.