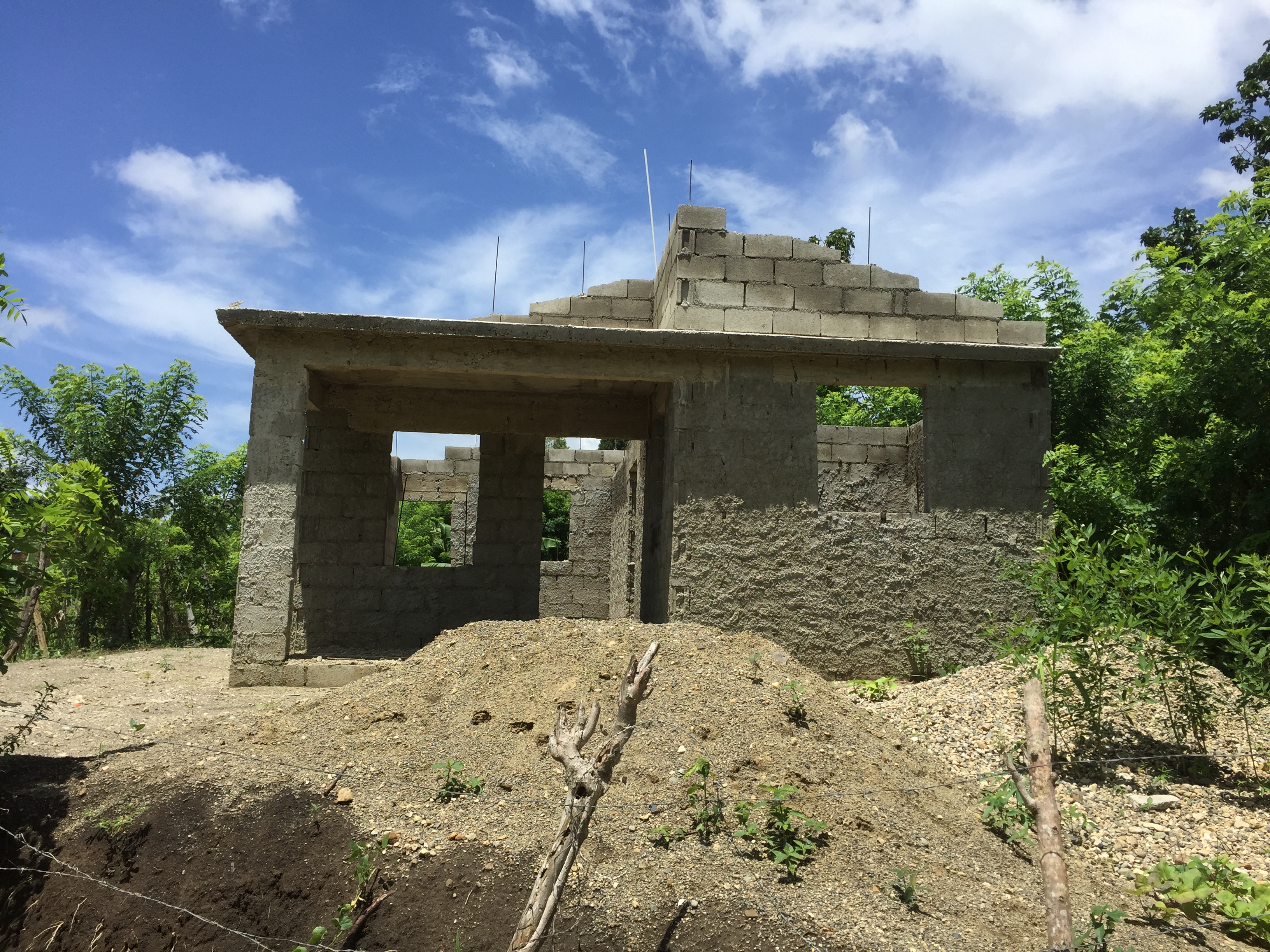 Ministry Outreach in Tamboril – Casa de Juan
As a ministry outreach for the church plant in Tamboril, a house is being built for Juan, a worker in one of the tobacco factories who was living in the area that served as the cafeteria for all the workers.  Several teams have worked alongside of Juan digging the foundation, tying rebar, laying block and mixing concrete with the GO Construction Team.
Here are some pictures of the progress on Juan's house.  The next steps will be the roof, floor and stucco on the walls.