Helping Haiti after Hurricane Matthew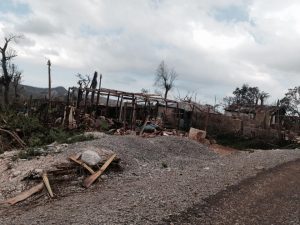 The roads had been flooded by heavy rains with bridges washed away, roofs blown off by sustained 145 mph winds, and people left battered and homeless.  The Southern Haitian town of Jeremie, took a direct hit from Hurricane Matthew.  Hundreds of people were killed and thousands more left homeless.
As a result, the medical needs are great. GO responded by sending GO Medical Dr. Belsabeth Augustine and 1,000 pounds of medicines and medical supplies to aid two orphanages with El Shaddai Ministries. GO Partners Pastor Icene Etienne and Pastor Lucner Jean Pierre from communities in Northern Haiti helped lead the efforts along with GO missionary, John Martinez.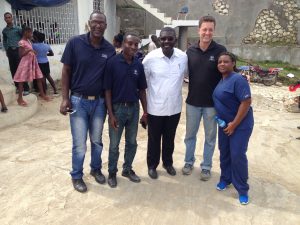 The team saw the severity of the damage in the community. GO was the first to bring medicine to the 2,000 orphans as the doctor said flooding washed all of the medicines away.  Dr. Belsabeth was able to treat several of the most severe cases and said, "I believe the medicines will be useful in helping prevent cholera and other illnesses as God continues to work there."  She also commented about the trip, "I got to be a missionary to Haiti on this trip and it showed myself and the Haitian pastors teaming with me that we can overcome whatever comes in our path."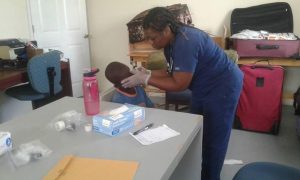 This perspective came not only from what they witnessed, but from the mouth of a 7-year-old orphan who told Dr. Belsabeth he wanted to be a pastor when he grew up. When she asked him to preach a sermon he smiled sheepishly and turned and preached to the other orphans offering a different perspective with a loud confident voice, "Glory to God. You don't have wounds. Because many people died from the storm. Glory to God you are alive!"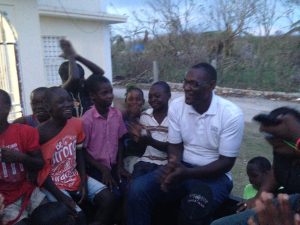 In the middle of loss, they were still alive. And with the medicines and care given, they had a lot more to share with the world.
A special thank you to GO Partners Northeast Christian Church and Windsor Road Christian Church for making this possible! To join in helping with these efforts, please donate here http://bit.ly/2dONnYE